The Wart­burg region is locat­ed in the west of Thuringia on the bor­der to Hesse.
Close to Eise­nach-Kindel the his­tor­i­cal­ly impres­sive city of Eise­nach is locat­ed which is char­ac­ter­ized by the Wartburg.
Nature lovers can relax in the Thuringian For­est, the near­by Hainich Nation­al Park and the Bios­phere Reserve Rhön.
In the dis­trict there are 43 des­ig­nat­ed nature pro­tec­tion areas, 54 land­scape pre­served areas as well as 95 nat­ur­al memorials.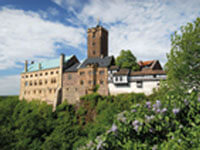 Tourist Information Eisenach
Eise­nach-Wart­bur­gre­gion Touris­tik GmbH
Phone: +49 3691 79230
Fax: +49 3691 792320
Mail: info@eisenach.info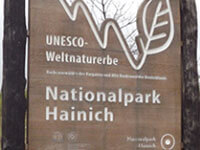 World Heritage Region Wartburg- Hainich
Touris­musver­band der Wel­ter­bere­gion Wart­burg Hainich e.V.

Am Schloss 2
99947 Weberstedt
Phone: +49 36022 980836
Fax: +49 36022 980837
Mail: info@welterbe-wartburg-hainich.de