An App2drive car­shar­ing vehi­cle is avail­able at the Eise­nach- Kindel air­field.
Already with a few data you can reg­is­ter with App2drive online.
Your Benefits of App2drive:
One-time reg­is­tra­tion with­out appli­ca­tion fees
Billing is based on a 3‑step usage mod­el based on trav­el time, ser­vice life and kilo­me­ters trav­eled
Book eas­i­ly on the way through our web­site or app
24/7 access to all 6 vehi­cle cat­e­gories
Freely avail­able vehi­cles in many cen­tral acces­si­ble sta­tions
Insur­ance, car tax and fuel costs are includ­ed
No main­te­nance and ser­vice times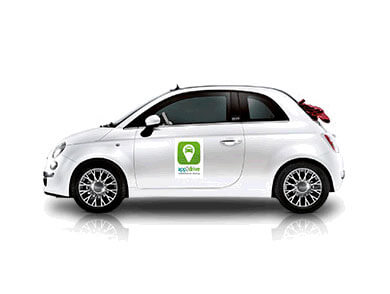 In addi­tion, you can also rent a car from SIXT, AVIS or EUROPCAR in Eise­nach, or sim­ply take a taxi.